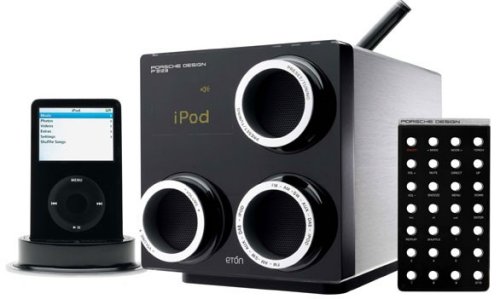 Porsche has the new and bizarre looking Eton Porsche P'9120 stereo system with separate iPod dock and integrated AM/FM & DAB RDS radio. It almost looks like a retro projector.
It's available for about $925. The iPod dock is equipped with an OLED display and a remote control
with a torch built in for when you have the lights down low. Interestingly, the device is made from aluminum and has a double wall for superior sound enhancement.